HOW TO MAKE YOUR WATER PURE ALKALINE
A reverse osmosis system will produce pure good quality alkaline water. As well as the best drinking water for you and your family's good health. And here is why.
Because I found out that the city water treatment centers are recycling sewage water. And sending it right back to us to drink. Saying it's drinkable now?
Reverse osmosis purifiers are a technology that uses a filtration system. Which will remove all dissolved salts and inorganic molecules. The water runs under pressure through the membrane filtration system. And will remove all metals and containments from hard water. Water purification

filters
Will remove all inorganic minerals, biological environmental contaminants, and bacteria. The major purpose of water purification. Will provide you with pure good quality alkaline water.
Water purification also meets the needs of other commercial and industrial companies. Restaurants hardly use reverse osmosis. So be careful where you eat at.
Did you know that our city
treatment centers
have been recycling sewage water? Sending it right back into our pipes for us to drink. Saying it is safe for us to drink now? Now to me, that is still plain nasty.
Who wants to drink recycled urine and stool? Tap water has
been tested
and contains e-Coli amongst other viruses. E-Coli is a toxin that comes from sewage water.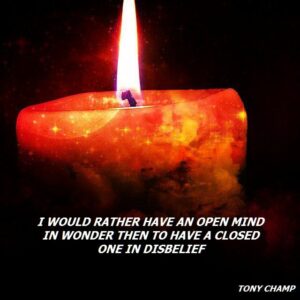 Yes, it might be drinkable, but it is still not safe to drink even though they say it is. And this water comes through city pipes before it gets to our house or app.
And these pipes are most likely 100 years old or more. Here is a short list of some contaminants and viruses tap water has. But there are more than 100
biological environmental contaminants.
And dangerous chemicals that cause cancer.
Some of the contaminants can cause Hepatitis C, Gastrointestinal Disease. E-coli, lime disease, and helicobacter pylori.
METALS Are Aluminum, Copper, Lead, Iron, Zinc, Fluoride, Magnesium, and Calcium but not the kind you find in a banana or milk, and the list goes on.
So, the best advice is please do not drink tap water. Because it contains over a hundred contaminants. And it will
probably
taste like copper or rust. As it did for me because it does contain several metals besides contaminants.
If you drink alkaline water, then you will taste a big difference because it is pure and sweet. Old pipes have a build-up of calcium and magnesium in them. And will look similar to this picture of the pipe below.
 
And that was the pipe underneath the sink. imagine what the 100-year-old city pipelines look like. The pipe below was only replaced because it got all clogged up. From built-up calcium and magnesium.
They should have an ordinance

as to

when it would be a timely, and appropriate way to change these pipes. But because of inflation and prices going up, they develop new ways to save the company money.
Thus, cleaning the water with chlorine only kills certain bacteria. But does not remove the rest of the contaminants. They don't use reverse osmosis. Because it's too expensive for them to maintain. The filters and membranes it requires would be in the thousands to maintain.
Plastic Bottled Water
Thus, they say that the FDA has approved BPA in our plastic bottles, and is safe to drink from. Otherwise, they would not have let them through the market, right? Wrong! All this seems like a plan to kill an overpopulated country.
Most likely the whole world as well. Also, CNN has already mentioned in the news that leaving your bottled water in a hot car is not a good idea. The reason why is that plastic

is made

with an industrial chemical called BPA. Bisphenol-A.
BPA

was considered

safe by the FDA half a decade ago, but now recent research has found it to be very cancerous. Yes, it will cause cancer once it leaks into your water before you drink it.
It will make you sick to your stomach. I have taken a picture in the summertime of a storefront with hundreds of cases outside in the hot sun!!! WOW, I said. Let me take this picture.

I
was flagged
down by a security guard who did not like me taking the pictures. This is what we are drinking folks we don't know now where else these plastic bottles have been hanging out in the Sun.
Soon as I started drinking alkaline water, I felt the difference and
was energized
. Not only did it clean my system and flushed it out well. It also flushed out my kidneys.
Alkaline water kills acidic cells. Acidic cells are housing for cancer cells to grow. And this will
end
cancer from ever getting started from the root of it all.
That is why it is best to invest in a water purification system. To ensure the safe drinking of good quality alkaline water for you and your family.
Become a Wealthy Affiliate


Learn how to build your free website with a 7-day free video lesson on how to build it. Plus you get to keep it whether you join or not. If you do join do so within 7 days so that you get a special yearly premium bonus at a lower price than the original. Or you may pay. monthly payments if you prefer.
Website Owner: Tony
Owner's Websites: